ECR / EDGE API Features
All ASIC online services at you fingertips
---
Our APIs cover everything you need from company registration to company de-registration and everything in between. Our focus is on affordability, ease of use, scalability, security and availability.

Company Registration API
(forms 201 and 410)

ASIC Register Changes API
(forms 205A, 370, 410B, 410F, 484, 485, 489, 490, 492, 902 and 6010)

ASIC Agent Services API
(forms 361, 362, RA17, RA61, RA63, RA65, RA67 and RA71)

ASIC Generated Messages APIs
(form 480 – Annual Statement, INV, RC05 – Correspondence, RC09 – Invoice Statement)
Affordable
Our plans plans are tailored for your existing needs and your current situation.
Smooth Implementation
Beautiful RESTful APIs ready to be used out-of-the-box in existing or new environment.
Platform Independent
Our APIs work with virtually any platform and programming language.
Scalable
There's no limitation with our APIs, anywhere you want to go, we can take you.
Secure
The APIs are developed and protected with the latest in commercial grade encryption.
Premium Support
Experienced ASIC, SI and BPM specialists will be there to assist you through every step.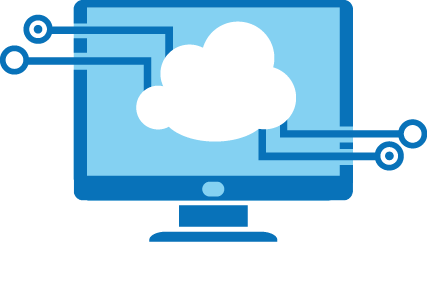 ASIC online services made easy
If you want to start a new company registration or ASIC registered agent business, or you just want to dramatically improve your existing enterprise, we can help you achieve this. As ASIC software providers, system integrator and BPM specialists, our team has an extensive knowledge in, and experience working with, all ASIC systems. We can integrate them into your existing infrastructure or build custom, tailored solutions, specifically designed for your business, aiming to optimise all aspects of your workflow, business processes and overall performance.
ASIC ECR
Electronic Company Registration (ECR) is a service that allows direct access to the ASIC registers. Using our API, you can register companies, reserve company names online and make payment by direct debit.
ASIC EDGE
ASIC's Electronic Lodgement Service (EDGE) is a service that allows Registered Agents to lodge various documents online, on behalf of their clients, for register changes or, agent services.
Why ASIC ECR & EDGE API
Our ASIC API suite is carefully designed and built, to help you maximise your ROI. We've achieved this by streamlining and simplifying the entire process, making sure that security, privacy and speed are at the highest levels possible.
---
Cost Effective
Zero setup fees and carefully crafted plans to maximise your revenue.
Fast Turnaround
Extremely easy to implement within virtually any existing environment. Integration Partners
---
A list with some of our integration partners.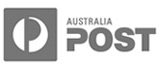 FAQ
General FAQs
---
Here are some of the most asked questions that we've received. If you have any other question related to the ECR & EDGE APIs, please feel free to drop us a line at hello@getedge.com.au.
What's the ECR/EDGE API?
The API (Application Programming Interface) consists of a set of well defined protocols and tools, that can very easily give you access to the ASIC records.
How much does it cost?
There are various plans available that are designed to suit virtually any type of business and any type of requirement.
How long will the implementation take?
If you have your form(s) ready, the APIs work out-of-the-box, immediately after the resources are allocated for you. Our experts will make integrating a breeze.
What if I don't have any form(s)?
If you do not have any form(s) ready to go, you can hire our team to design, develop and deploy your next project.
Can my devs get support?
While our APIs are pretty straight-forward, the ASIC requirements can be difficult to follow. We have ad-hoc development and consulting services available.
What programming languages does your API work with?
Our ASIC ECR & EDGE APIs are designed to work with virtually any programming language currently available (PHP, Java, .NET, Python, C#, etc).
What platforms and/or CMS work with your APIs?
The APIs work with virtually any CMS or platform currently in use (WordPress, Joomla, Drupal, iOS, Android, etc). As long as it can make an API call, it works.
Can you extend the API to produce documents?
The API can be extended to solve and cover a wide range of needs and document production is definitely one of them.
Get in touch with us
Enquiry Form
---
We aim to respond to all enquiries within a maximum of 5 business hours. Please explain in detail your current situation and what you want to achieve. One of our specialists will respond to you as soon as possible.
Head Office
Southern Cross Global Consulting P/L
Suite 4, 20 Welch Street
Southport QLD 4215
Phone: (07) 5600 9778
Fax:
Email: hello@getedge.com.au